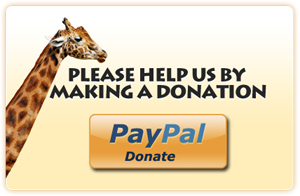 The CCG Trust "INVESTORS IN WILDLIFE" appeal is raising funds for carefully selected community conservation projects in Africa; we have been supporting several organisations for 10 years or more and have deep experience of screening and evaluating high impact projects. As a registered charity we can claim gift aid on any contributions from British tax payers.
All supporters and donors receive regular bulletins from the Trust and its projects. We work alongside the Nature Investment Group which is building a portfolio of land-based ecotourism investments in several key conservation landscapes across 3-4 countries including Kenya, Tanzania, Zambia.
Please join INVESTORS IN WILDLIFE and be part of our growing network of influential investors supporting nature conservation in Africa.