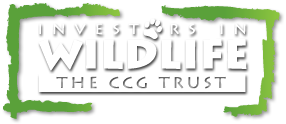 Wildlife is under threat from large-scale poaching even in the great national parks of East Africa. The Investors in Wildlife 2012 Appeal is raising money for vital conservation fieldwork and community initiatives - at a time when elephant populations in several countries are under threat from ruthless cross-border gangs of commercial poachers, driven by Asian demand for ivory.
The CCG Trust, a UK registered charity operating as "Investors In Wildlife" funds conservation fieldwork, anti-poaching, community development and education, animal protection and rehabilitation.
Thanks to the generous support of private donors and supporters we provide grant funding to small-scale and effective organisations carrying out these programmes in the South Luangwa National Park in Zambia, one of the great wilderness areas and premier safari destinations of Africa.
Donors are able to visit our projects as part of a safari and see first hand the use of their funds - please view our gallery pages for photographs taken by the Trustees on recent trips.
From 2008 to 2012 we have raised almost £60,000 for two projects (see project pages); the current appeal offers many benefits to our supporters and sponsors. In the future the Trustees intend to build a portfolio of successful conservation projects across the region.
To donate to the Investors in Wildlife 2012 Appeal please see the Donations page of this site or click the link above...

The CCG Trust was established by the founders of the Cambridge Capital Group. a leading business angel investment group that supports hi-tech start-ups in Cambridge and the East of England.
Please see our investment website via this link for further information.