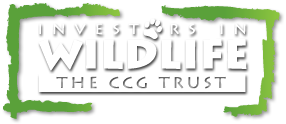 Donations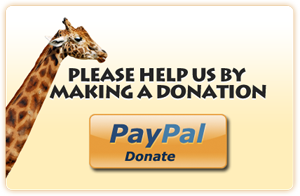 The "INVESTORS IN WILDLIFE" APPEAL has raised nearly £20,000 to date since 2011:
Corporate sponsors of the CCG Trust are welcome (please contact us for details of the sponsorship benefits) and individual donors to our Appeal are gratefully received. Click here to help and become part of our supporters' network.
All supporters and donors will receive regular bulletins from the Trust and its projects, and a monitoring safari is planned by trustees and donors for mid 2013.
The CCG Trusts fund vital conservation projects in the South Luangwa National Park in Zambia and needs your help: please join the Investors in Wildlife 2012 Appeal and help us reach the target of £25,000 for the following projects:
Anti-snaring patrols, treatment and release of snared animals in the field (by the SLCS darting team), sponsorship of childrens' conservation education, support for the SLCS wildlife ranger teams recruited from local people and help for the teacher's salary at the local orphans' school.
Illegal snaring for bush meat in Zambia's Luangwa Valley is widespread and represents a major threat to important species such as elephant, lion, the wild dog, giraffe and most antelope - inflicting severe injuries on wildlife normally resulting in a long, painful drawn out death. Snares are easy to set and conceal and wire is readily available from various sources in the area. In the past few years SLCS has detected over 50 elephants and 15 lions with wire snares and every pack of wild hunting dogs recorded also had an individual with a snare. Luckily all these animals were identified, immobilised and treated by the SLCS wildlife rescue team and most made a full recovery. In addition patrol teams have removed thousands of wire snares from the bush.